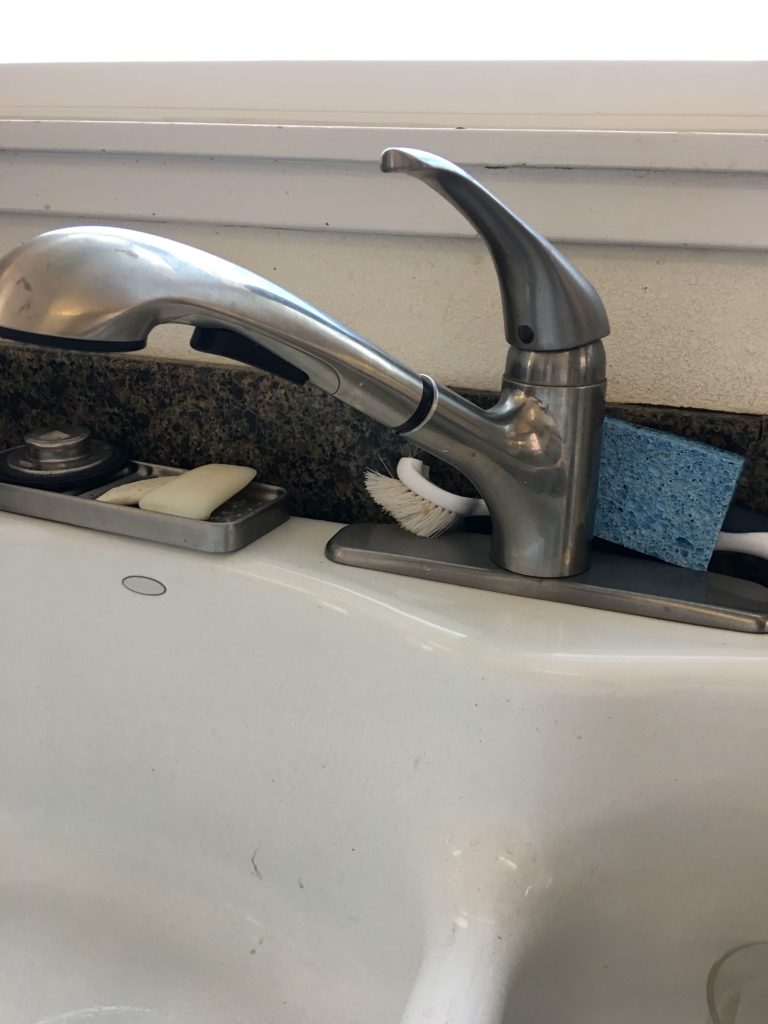 I fix leaky faucets throughout Marin and Sonoma County. While it is true that many homeowners can fix leaky faucets on their own simply by replacing a washer. Sometimes it is more complicated than that. Many homes in Marin and Sonoma county have older pipes, fittings, and fixtures. Sometimes it's impossible to fix leaky faucets. Replacement is the only option. Or sometimes a faucet appears to be leaking but is actually a nearby connection.
Whenever the simplest fix is also the best long-term solution, that is the course I'll take. Since my minimum is one hour, I'll also see if there are other minor repairs I can fix while I'm there. But sometimes, a leaky faucet is a symptom of some greater problem,
I promise to present you with an assessment of your choices from the quickest fix to the most thorough (and also any possibilities in between).
I feel I owe it to you to give you the benefit of my expertise. Not just fix the leaky faucet without communicating any underlying causes that you should be aware of.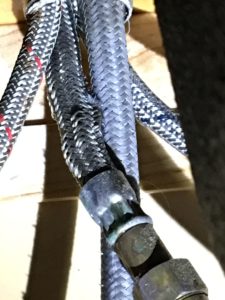 Especially in Marin and Sonoma Counties, your home is probably your single largest investment. Even problems as simple as a leaky faucet can wind up causing major damage. That's why you want a highly experienced and communicative plumber. The quickest and cheapest fix is not always financially beneficial in the long run.
Marin Plumbing is owned and operated by me, Brian Cooke. I have been a plumber for over 33 years. I started the company in 1991 because I felt that customers in Marin County needed a plumber with higher professional standards.
You deserve a plumber who shows up on time and goes the extra mile to finish the job quickly. You deserve a plumber who maintains the highest levels of cleanliness both in terms of personal appearance and equipment.
Let's face it you don't want a plumber who brings other people's STUFF into your home.
You also deserve a plumber who can communicate clearly the options you have for repair and alert you to upcoming problems. Not that I claim to be clairvoyant and predict every future leak, but I have been around long enough to spot the telltale signs of future problems that you should be aware of. You also deserve a plumber who upholds the highest levels of integrity. I will clearly explain all my charges and your options before I start work, and you will never be surprised by my bill.
Fix Leaky faucet story
Here's the kind of stuff I run into all the time.
A client had tried to fix a leaky faucet in their kitchen on their own by replacing washers, but the problem persisted. So I came out to take a look. The fixture looked fine and the connection to the faucet seemed to be ok.
A leaky faucet is usually a fairly easy problem to fix. So this leak seemed suspicious. What was causing it?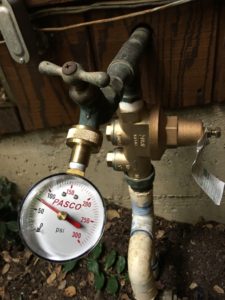 It turned out that there was excessively high water pressure throughout the house. This could lead to leaks in any fixture in the home. A major leak in an upstairs fixture could cause major damage. I offered to fix the immediate problem by installing a pressure regulator valve to protect the home from future leaks. Then if the faucet was still leaking I could fix that too. I also did a quick inspection of all the plumbing fixtures in the home to see if any had already started to fail. I detected a tiny leak in an upstairs bathroom sink and fixed it before it could cause any damage.
In the interest of transparency, Marin Plumbing provides premium plumbing services. Online reviews for Marin plumbers consistently call me the cleanest, most professional, most communicative, and thorough plumber in Marin county. I will probably not be the cheapest option in the short term but by doing the job right the first time and spotting early warning signs, I save my clients many thousands in the long run. I'm also the guy you are most comfortable having in your home or place of business.
So if you have a leaky faucet fixed, call or text me 415-883-1243 and I'll get back to you as soon as I am able.